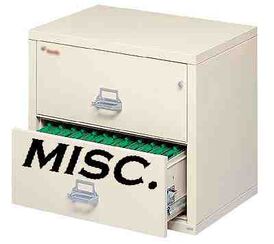 Miscellaneous Guides are guides that provide non class-specific information.
Those can be either helpful for the general population & enhance gameplay experience, or just providing raw knowledges & fun facts.
Either way, guides are always welcomed... No harm having extra knowledge stored here right? ;D
Miscellaneous Guides:
---
Pages in category "Miscellaneous Guides"
The following 5 pages are in this category, out of 5 total.
Ad blocker interference detected!
Wikia is a free-to-use site that makes money from advertising. We have a modified experience for viewers using ad blockers

Wikia is not accessible if you've made further modifications. Remove the custom ad blocker rule(s) and the page will load as expected.